Welcome to the Prophetic Experience of Norris Harris I Ministries: "Equipping & Challenging the People of God for Effective Ministry in this New Millennium." Be Blessed as you peruse and use the contents of my site for your edification. Be sure to sign my Guest Book before you leave. Thanks!!!
The ministry which the Lord has given me is designed to equip the Saints to become "A Principled People Powered By Purpose." Thus I am here to "Express God's Person," "Extend God's Presence," and "Exhibit God's Power" in my Jurisdictional Jerusalem.
In all things, I endeavor "to seek first the kingdom of God and His righteousness." In Teaching, Preaching, Evangelism, Worship and Lifestyle our Sovereign Savior and King is LORD!!!
†Norris Harris I Ministries†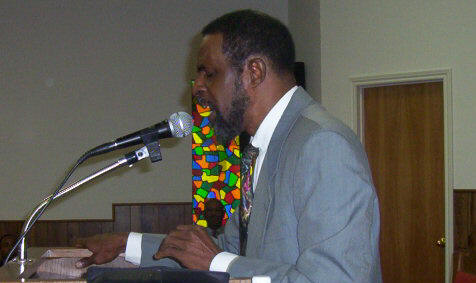 512 N. M L K Jr., Blvd. #1504
Lubbock, Texas 79403-3433
(806) 744-9232