Taking a Servant's Stance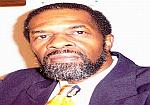 Overview
Since the Objective of my Stewardship Ministry is to Express God's Person, Extend God's Presence and Exhibit God's Power, I pursue that objective by means of three tasks: Prophetic, Teaching and Evangelistic Ministries.
Ministries Defined
Below are listed the three areas of my ministry.
Prophetic Ministry
For over 30 years I have functioned in the Body of Christ as a Pastor/Prophet. During these years the Lord has graced me with divine insight and a ready tongue to proclaim His Will, Word and Work. I feel led of the Lord to testify that you will be richly blessed and constructively challenged thru my Prophetic Ministry.
Key Benefits
Greater Insight into the Mind of God

Divine Enabling to Do the Will of God

A Time of Refreshing from the Presence of the Lord
Teaching Ministry
I'm available for Seminars, Lectures and Workshops. I've been blessed of the Lord with the Gift of Teaching. I feel you will be richly blessed by the Teaching of the Text. With over 30 years of teaching experience in the field of ministry, I feel confident that you shall receive these Benefits from my Teaching Ministry:
Key Benefits

A Deeper Level of Understanding the Text

Gain Greater Resources for Understanding and Applying the Text

Experience a Deeper Commitment in your Walk with the Lord
.
More >>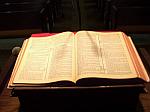 Rooted and Grounded in the Word
Evangelistic Ministry
I'm available to make "full proof" of my ministry. For over 30 years, I've been engaged in Winning Souls to Christ thru the Spoken Word. I feel I can greatly help your ministry win souls to Christ. I do How To Witness Seminars, Street Witnessing and Evangelistic Services. I feel that you'll receive these benefits from my Evangelistic Ministry:
Key Benefits
A Greater Love and Commitment to Witness

Relevant Tools for Tackling the Task

An Opportunity to Use your Tongue to Tell the Story
If you believe that I can be of service to you, please use the form below to do so.